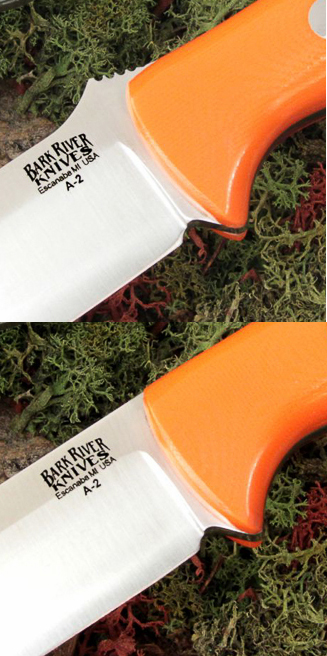 Back when Mike Stewart was working with USMC Force Recon on the development of the original Bark River Knives Bravo 1, these Marines asked that the design include what's come to be called a "thumb ramp." The feature became a topic of discussion almost as soon as the Bravo 1 got into civilians' hands in 2007.
Truth is, it's not actually a thumb ramp. It serves two purposes -- the rear section of the ramp is grooved to engage a firesteel; and the front section aids in putting more pressure over the plunge line for notching.
Over time, and with the release of other Bark River models based on the Bravo 1, it became clear that some folks loved the ramp, while others preferred their Bravo-series knives "rampless." So Bark River started producing these knives both with and without a ramp.

Which is better? That's up to you. If you're not sure, we suggest buying your Bravo-series knife with the ramp. Then, if you decide to go rampless you can send it to the "Bark River Spa" and the crew will professionally remove it.