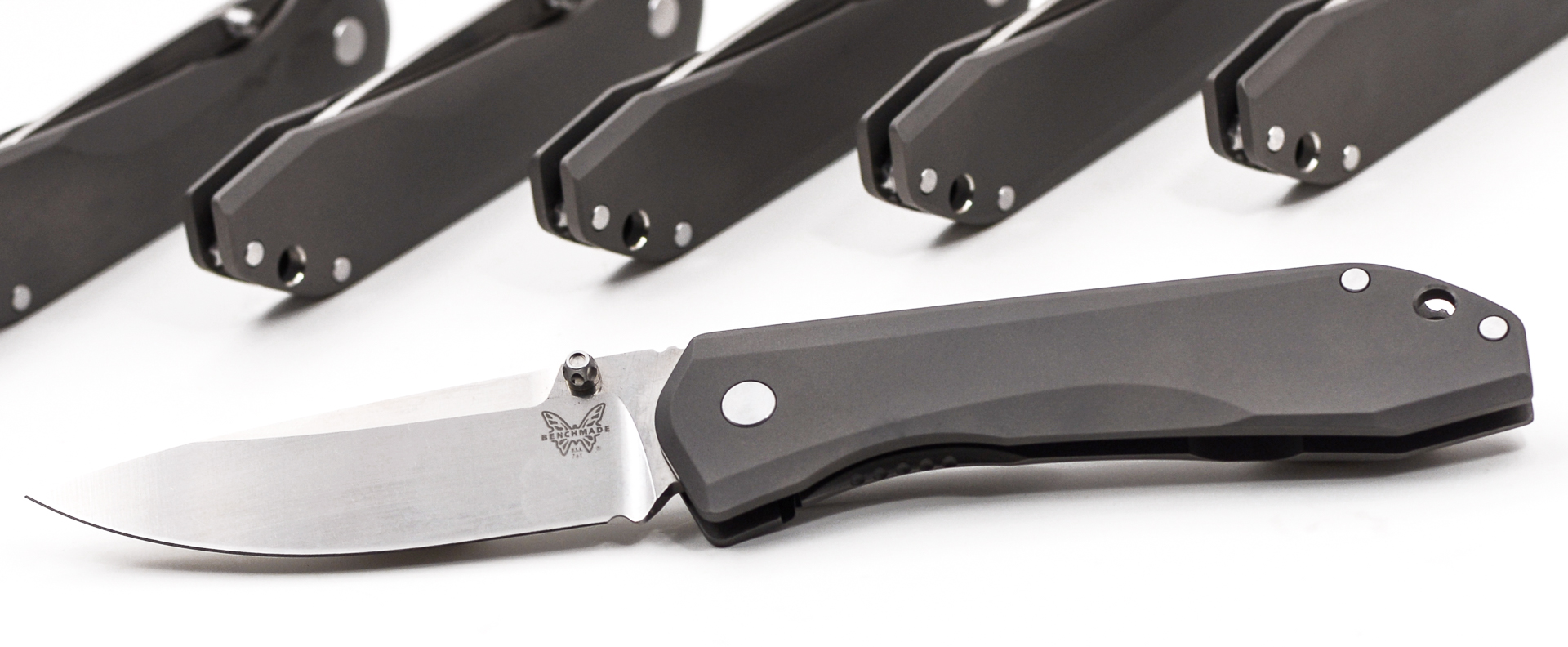 Benchmade Knives
In 1988, the knife industry paid little attention to a small startup company named Benchmade. It started by making butterfly knives, but eventually people began to take notice of its innovation -- and its pocket knives.
Today, Benchmade is a pioneer in the industry. It utilizes the finest folding knife materials to produce the best blade possible. Benchmade does it all: folding knives, fixed blade knives, and automatic knives. From office-friendly everyday carry to a tactical knife for law enforcement officers, Benchmade offers a high-performance cutting tool for everyone.
The Axis Lock mechanism is an iconic part of Benchmade's lineup, but the knife innovation doesn't stop there. The company experiments with blade steels, handle materials, and high quality, US-based machining centers to create finished products unlike anything else out there, backed by LifeSharp, a legendary lifetime warranty service for every knife that leaves their factory.
As Benchmade grows, it continues push to its knife designs in new directions. The in-house team is creative and bold, and Benchmade also teams up with custom knife makers for fresh new products.
The best recommendation of these knives is that when people come into our store and ask me to suggest a modern EDC knife, I point to Benchmade -- always.
Whether you're looking for your first Mini Griptilian or adding the latest Gold Class knife to your collection, KnivesShipFree has you covered. All of our knives are in stock and ready to ship.
Sign up here to receive an email when new Benchmade products arrive!