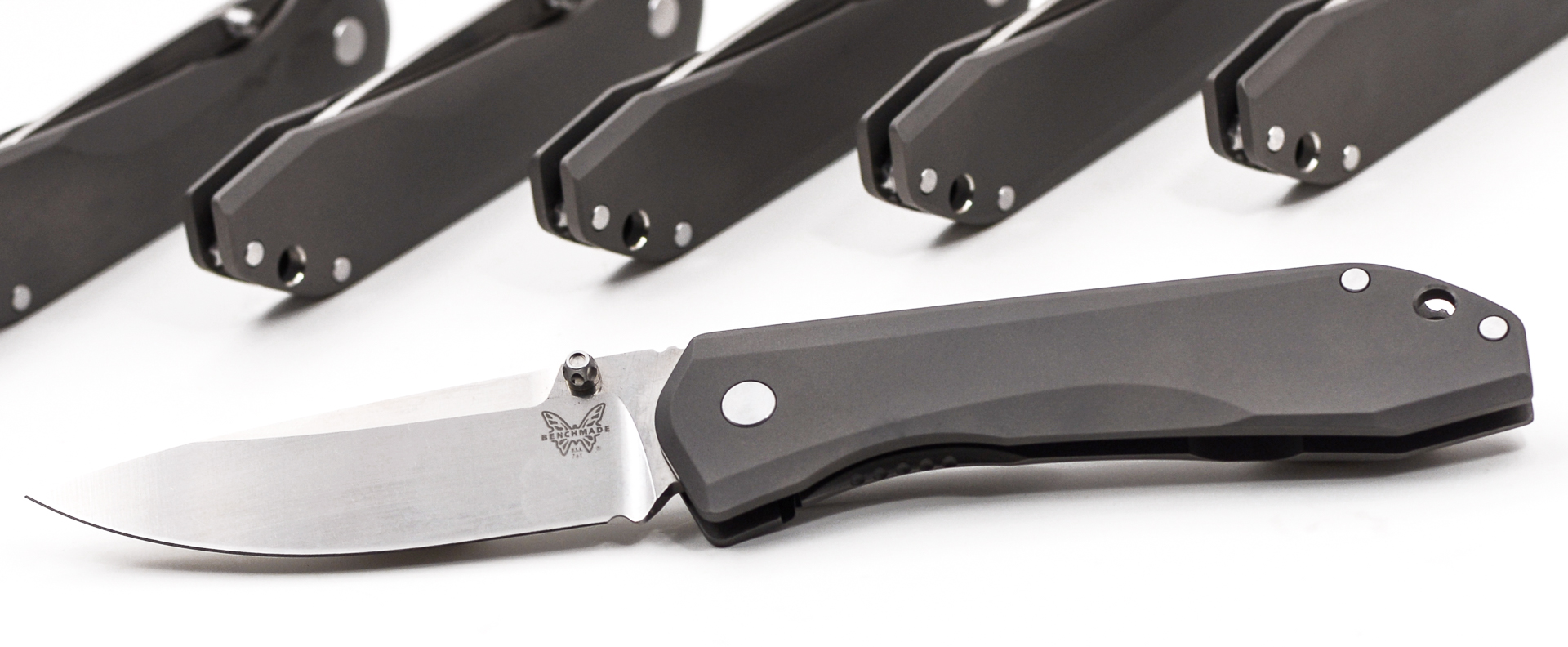 Benchmade Knives
Back in 1988, the knife industry paid little attention to a small startup company named Benchmade. Before long, however, people began to take notice of its innovation -- and its knives.
From the very beginning, Benchmade has used the finest materials to produce the best knives possible. It seeks out new and innovative blade steels and handle materials, matching them to award-winning designs. And as the company has grown, it has innovated with high-tech machines, skilled craftsmen and renowned designers to make solid, incredibly useful knives.
I suppose the best recommendation of these knives would be that when people come into our store and ask me to suggest a modern folder, I point to Benchmade -- always.
KnivesShipFree is pleased to offer a great selection of Benchmade knives. All of our knives are in stock and ready to ship.
Sign up here to receive an email when new Benchmade products arrive!