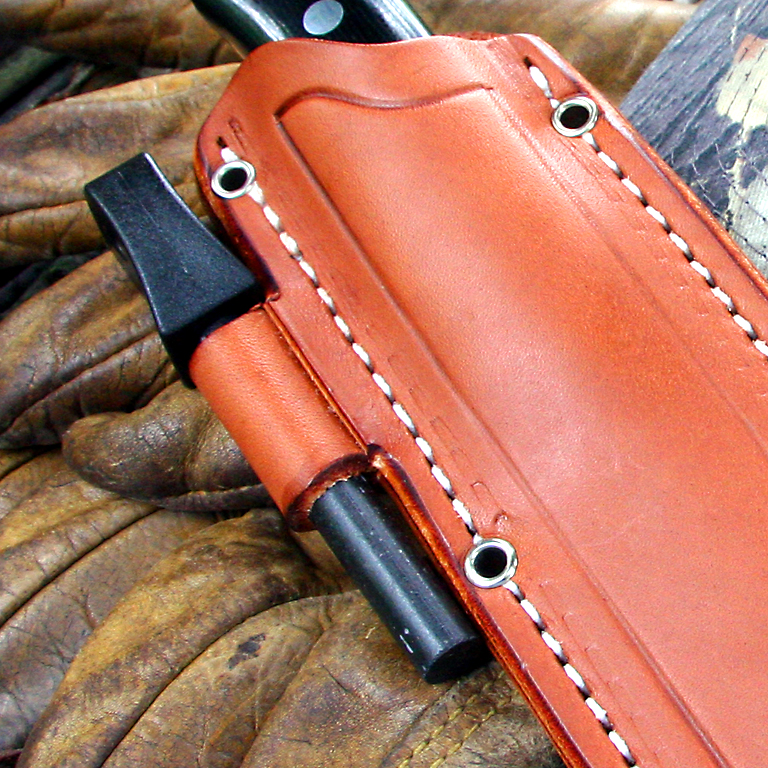 The firesteel loop on sheaths from Bark River Knives accommodates a 3/8" firesteel. The following firesteels will fit the Bark River loop:
The leather loop is designed to hold a firesteel snugly, so inserting it the first time may take a little effort. If you have trouble, insert a pencil or similar object into the upper end of the loop, work it around a bit, and then try the firesteel again. It'll get easier the more you use it.
If you have an early Bark River Bravo Necker or Bravo Necker II with a sheath (Kydex or leather) that accepts a firesteel, the KnivesShipFree 1/8" x 2" Ferrocerium Rod firesteels will fit.
Be sure to check out the other items in our Firemaking Supplies section, including our KnivesShipFree Fire Kits.