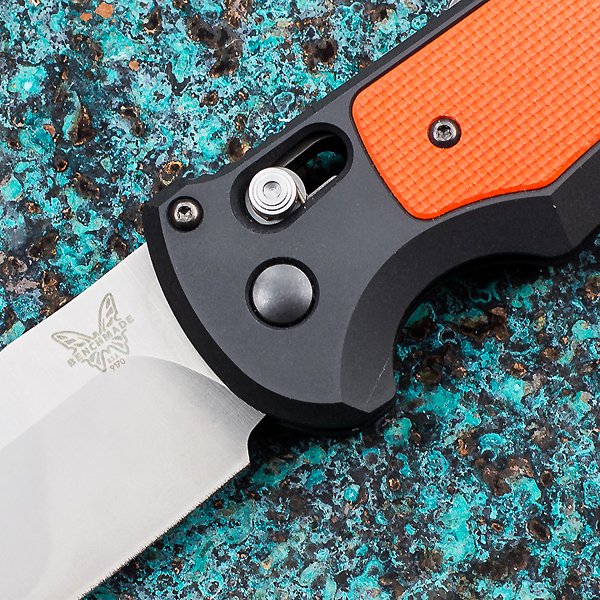 It's hard to beat the patented AXIS lock from Benchmade -- it's definitely one of our favorite mechanisms. Once it's engaged, the blade's tang wedges solidly between a a beefy stop pin and the AXIS bar. Plus, the mechanism is also ambidextrous and lets us "flick" the blade open and closed.
Anyone who doubts the strength of the AXIS mechanism should watch this video (below) of Benchmade's own lab test of the 275 Adamas folder. Prepare to be impressed.
Now to be clear, we never put a locking folder to work without first acknowledging that it's still a folding knife -- or, as fixed-blade aficionados like to say, "a knife that's pre-broken in the middle." No mechanism is perfect, and a folder will never match the strength of a fixed blade.
Still, if a folding knife is the right tool for the job (or when that's what we happen to have at the time), the Benchmade AXIS has our confidence.