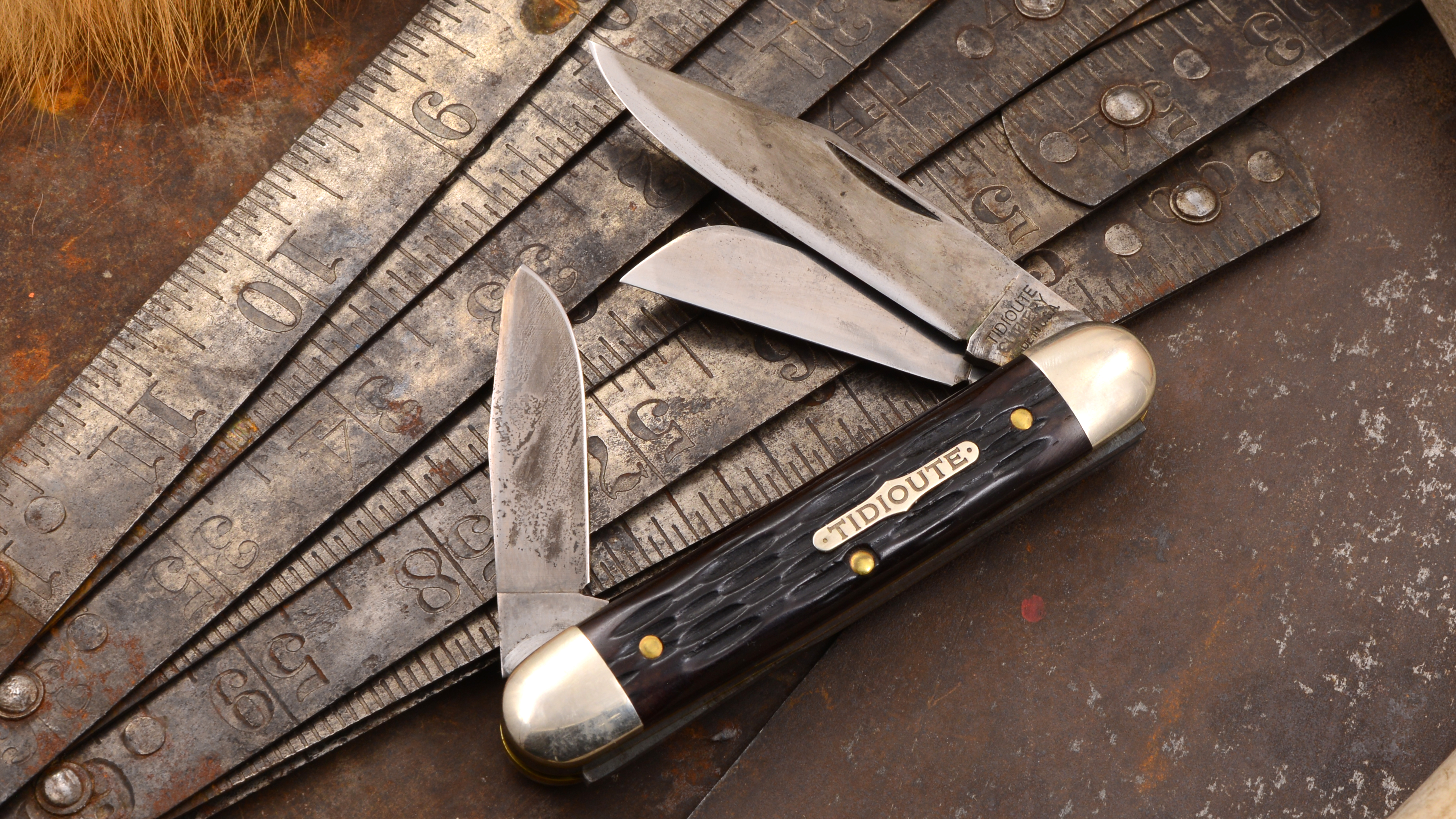 With the popularity of traditional and custom knives (like Great Eastern Cutlery, Northwoods Knives, Bark River Knives, Fiddleback Forge, etc), we are asked all the time, "What do I need to do to care of a carbon steel blade?" They want to know what kind of oil to use, should they clean it in a special way, do they need to take oil with them on a camp out.I think we are overthinking things. Remember, people used carbon steel knives a long time before we had stainless and they didn't baby them. They just used them.
My answer is always, "Use it and don't worry." If you are in and out of your pocket, or in and out of a sheath all day long and working the knife, it will seldom need more than cleaning it with soap and water and dried with a towel.
The only time you need to worry about it is when you are storing it for a long period of time. Then, it is a good idea to wipe it dry and give it a coating of mineral oil.
Carbon steel knives will develop a nice black patina. That is normal and good. The patina actually helps protect the blade from rust.
So get out and use your knife!!