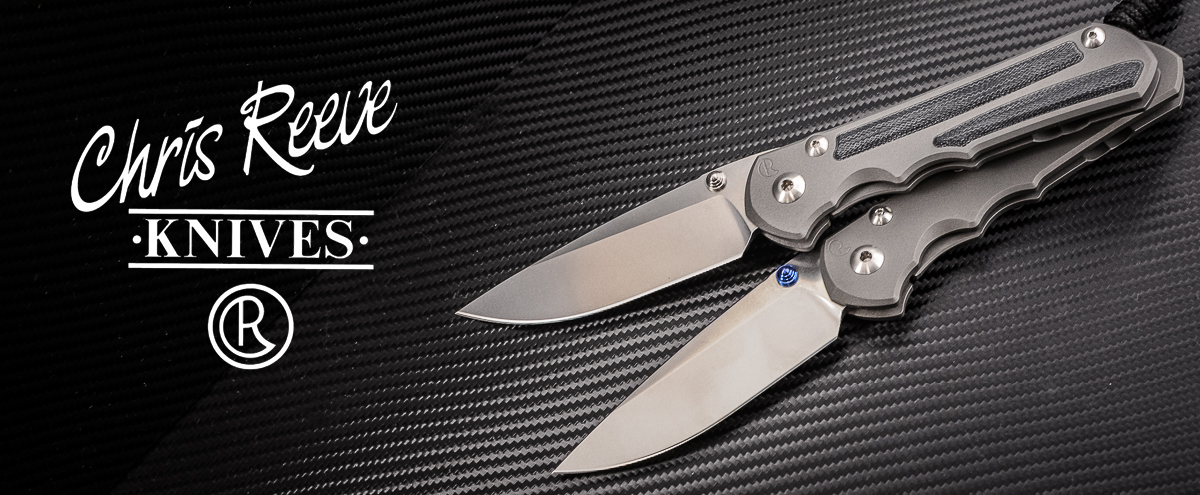 Chris Reeve Knives
Chris Reeve has always "pushed the envelope" in every area of his life. The same enthusiasm that once fueled his pursuit of a motorcycle grand prix world championship now drives his exceptional company, Chris Reeve Knives.
Reeve's commitment to excellence is as passionate today as it was over 25 years ago when he first designed his legendary Sebenza. The design of the Sebenza, with the invention of the titanium framelock, revolutionized tactical folders.
Based in Boise, Idaho, Chris Reeve Knives today produces fixed blades and folders of incomparable design, durability and quality. They're the tactical and EDC choice of military and law-enforcement professionals worldwide. Naturally, they're guaranteed for life.
We spoke with Chris Reeve several years ago about his philosophy of knives, business and life, and here's what he told us:
"It's based on pride -- having a clear conscience, having pride in what I do. A product is either right or it's wrong."
"It's not an accountant's approach. For me, at the end of the day, I have the knowledge that I've made the best product possible. I want to stand on the top step of the podium, not the second step or the third step -- and it's not for the glory."
"I constantly remind our people that even though we're at the top of our game, we can't rest on our laurels. We can't relax for any reason whatsoever. The next customer is entitled to the same quality as the last customer -- if not better, because we've learned something. Our knives are never finished."
When you own a Chris Reeve knife, that's the man who's behind it. His name appears on your knife. And here at KnivesShipFree, we're proud to bring these extraordinary knives to you, our valued customers.