New this year from Benchmade Knives is the Axis Stryker.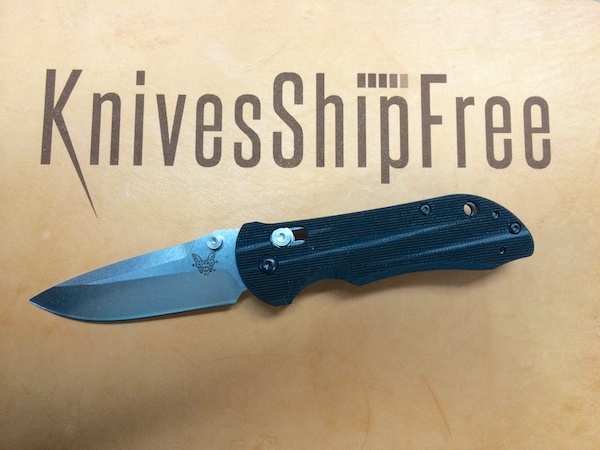 This was one of Benchmade's early knives that had a liner lock--and the original had almost a cult following. The one thing people kept asking for was an Axis lock version.
We got what we asked for!
The 903 Mini-Axis Stryker has textured G-10 scales, 154cm blade, drop point, thumb stud opening and, of course, Benchmade quality.
In hand the knife is the perfect size for carry in environments where people might flinch at the sight of a larger blade. The G-10 is very grippy. This knife is not coming out of your hand.
Of course, the 154CM steel is heat treated with Benchmade's legendary heat treat.
All in all, a great knife.