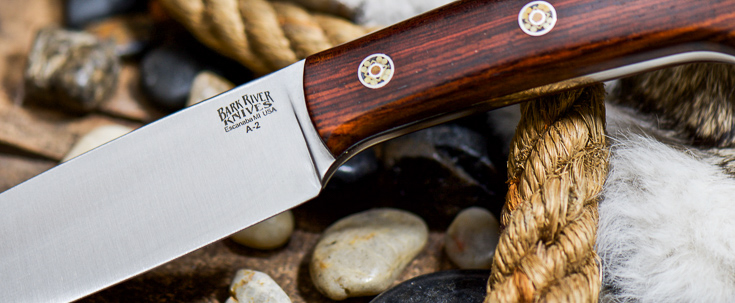 Bark River Knives: Fox River II
This model has been heavily discounted. All sales are final (no returns).
Bark River's standard Fox River is one of our best-selling hunters and, by popular demand, Bark River decided to make a larger version.*
Many professional guides and experienced hunters favor a 5-inch blade for their all-around knife, one that's capable of tackling everything from camp chores to pack-out, and the Fox River II fills the bill. Its handle is slightly larger and longer than the original Fox River's, balancing the longer blade perfectly.
*The Fox River II isn't to be confused with the Bark River Knives Magnum Fox River, which is an even larger knife of similar design. The Magnum Fox River's blade is both longer (6.25") and thicker (.200"), making it especially suited to breaking down large game.
Specifications:
| | |
| --- | --- |
| Overall Length: | 9.675" |
| Blade Length: | 5" |
| Blade Steel: | A-2 @ 58-60RC |
| Blade Thickness: | .170" |
| Weight: | 7.5oz. |
| Price: | Starting at $155.95 |
Made in the USA.
High-quality leather sheath included.
There are no products listed under this category.