We find this question interesting, especially since the Boy Scouts of America offers almost three dozen "official" Scout knives.
Perhaps you're asking because you want your Scout to have something of higher quality than the official knives. Or maybe you simply want the boy to have a made-in-USA knife (and few, if any, of the BSA-licensed knives are).
Your first step should be to have a conversation with the adult Scout leader, to see if the troop imposes any specific rules (blade length, etc.). Once you're equipped with that information, our thoughts on the subject will be more useful.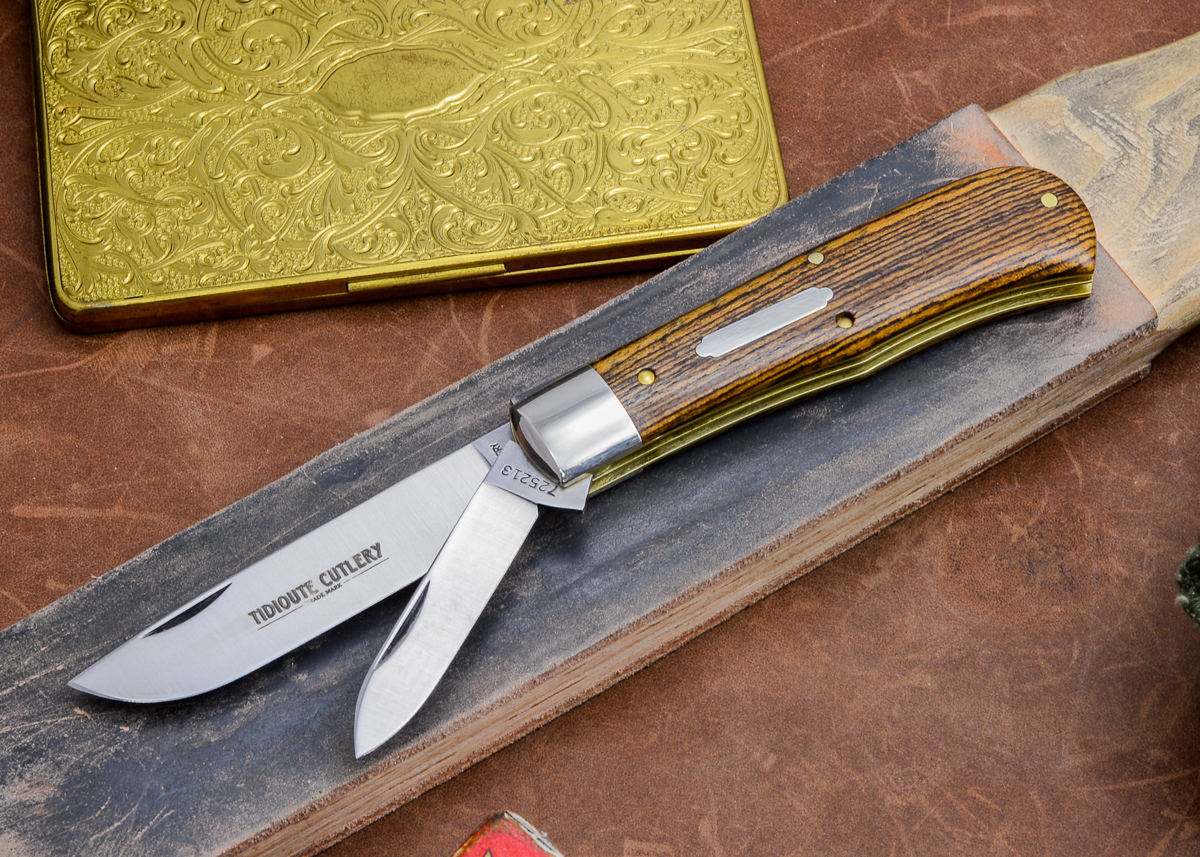 For boys who are fortunate enough to be involved in Scouting, we suggest starting out with a traditional slipjoint pocketknife fitted with two blades. The main blade need not be longer than three inches, and the secondary blade should be shorter and of a different profile. The combination essentially gives the boy two knives in one, with a large blade for general tasks and a smaller one for fine work.
The #72 Cody Scout from Great Eastern Cutlery is a good example of what we're talking about. Other options include the two-blade Queen Cutlery #69 Barlow, the Canal Street Cutlery English Barlow and the Great Eastern #15 Huckleberry Boy's Knife.
An alternative to a slipjoint would be a single-blade locking folder such as a Benchmade 556 Mini-Griptilian or a Buck 110 Folding Hunter. Consider knives like these if the troop requires that Scouts' folders have locking blades.
If your Scout has earned the privilege of carrying a fixed-blade knife, we recommend choosing one with a blade between three and four inches long, and it should be relatively thin (around 1/8 inch). A guard of some sort would be a good idea.
Bark River's Featherweight Hunter, although pricey, perfectly illustrates this type of knife. Other candidates would be the Genesis and Bushcrafter from L.T. Wright (albeit both slightly longer than four inches), along with the Hess Hunter and Whitetail, and the Fiddleback Forge production Hiking Buddy and Bushfinger.
There are many more, of course -- we present these only as examples.
As for handles, don't worry about it -- in other words, choose handle materials that you won't have to worry about. Micarta, G-10 and other durable synthetics are best for the rigors of Scouting. Also, give some thought to blade steel -- stainless will require less attention, which suits a rough-and-tumble Scout, but most carbon steels will be easier to sharpen (especially when learning).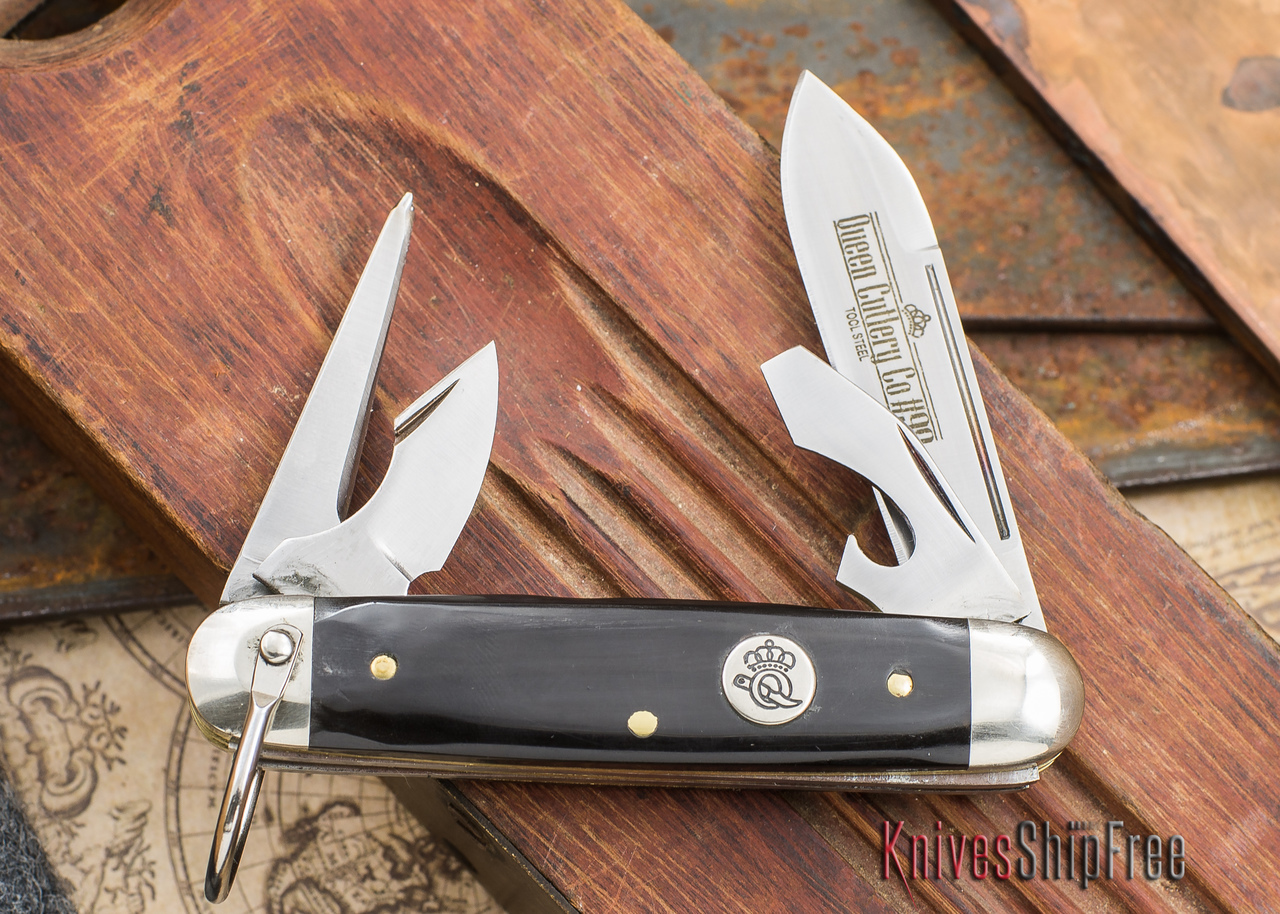 Now let's say that you're the nostalgic type. You were a Scout once yourself, and you remember fondly your own "official" knife -- an old-school multi-tool made by Ulster, Camillus or some other now-defunct American cutlery company.
You can actually present your Scout with a pocketknife just like that -- the Queen #99, a pattern aptly named the "Scout."
The made-in-USA #99 is guaranteed to bring back memories. It features a stout spear-point blade, a can opener, an awl and a cap lifter/screwdriver combination blade. The steel is high-carbon D2, which does a good job of resisting corrosion (for a carbon tool steel) and holds an edge very well.
In the end, you're choosing a knife that will serve your Scout well and, with care, will last a lifetime. It may even be his first knife.
During our days in Scouting, that's how it was for us -- and yes, we still have ours.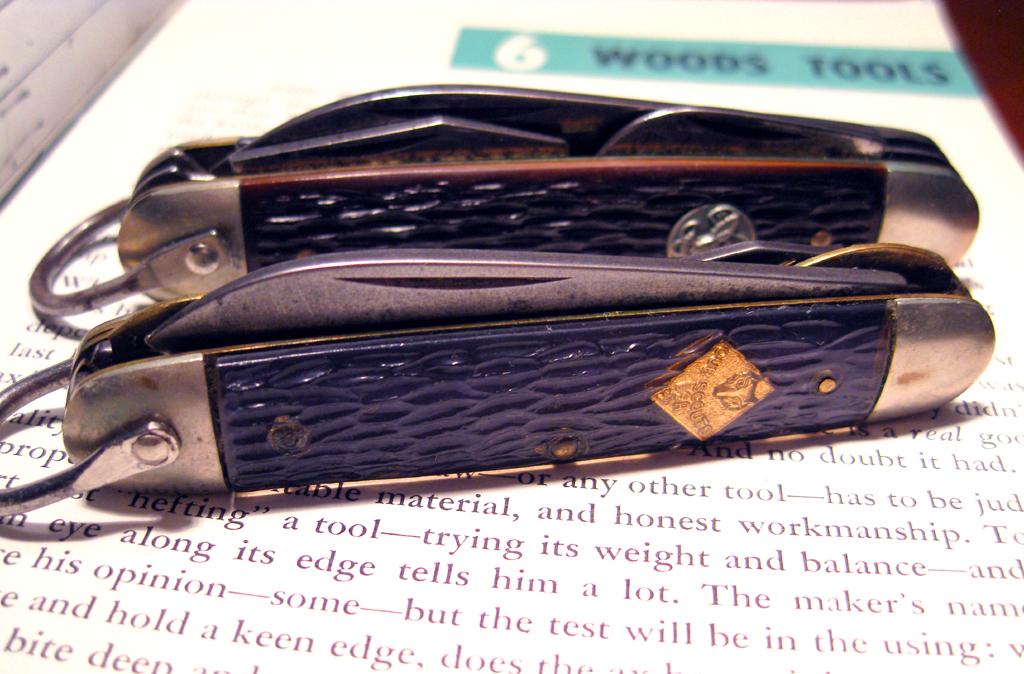 For more of our thoughts on entrusting young people with knives, visit our "Knives for Kids" page.