Town Creek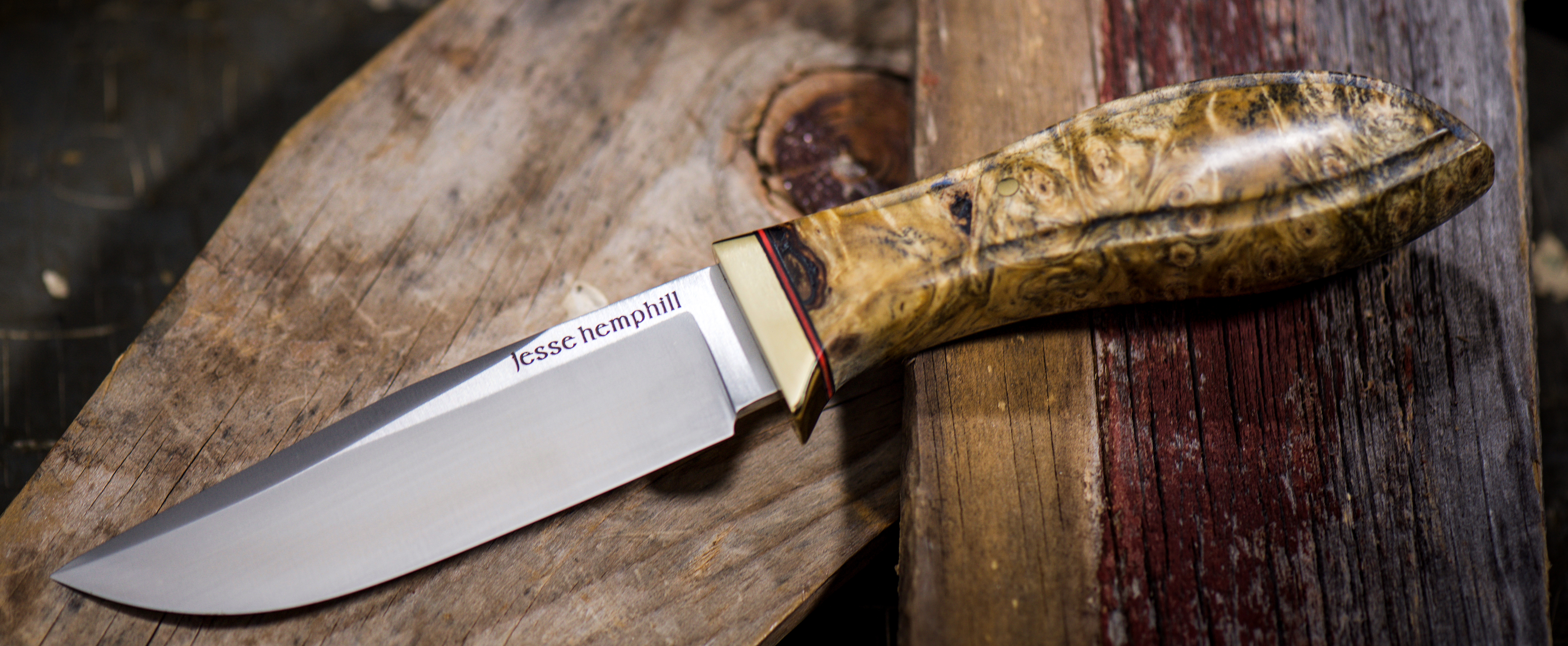 Jesse Hemphill Knives - Town Creek
Hunters and outdoorsman: say no more. Fabulous function meets incredibly beauty and design in the Jesse Hemphill Town Creek. Crafted with only the best steel and handle materials, you can rest assured knowing that this knife can handle any task with relative finesse and grace. Each one is hand-finished to the highest quality by Jesse himself. From skinning game to tackling large camp chores, no task in a match for the exceptional design and toughness of the Town Creek.
Specifications:
Overall Length: 8.775 Inches
Blade Length: 4.125 Inches
Blade Thickness: .125 Inch
Blade Steel: A-2 Tool Steel @ 58-60 RC
Weight: 5 Ounces
Made in USA
High-quality Leather Sheath Included
There are no products listed under this category.