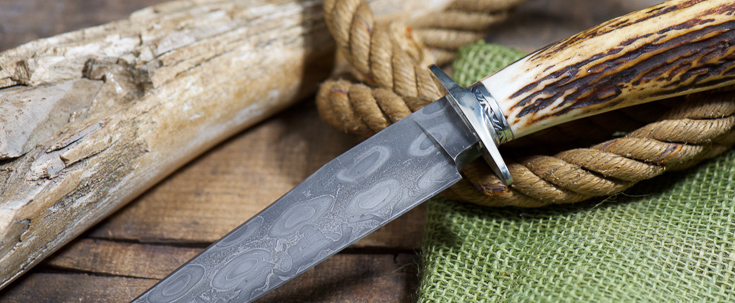 Hand Forged Knives by Jeff Murison
Classic designs meet beautiful, hand-selected materials in Jeff Murison's custom knives. Each one is carefully handcrafted with only the finest materials, like 1084 steel, Damascus, copper, and stag, so you know that they're as reliable and durable as they are stunning. With intricate detailing work and exceptional materials, these knives truly demonstrate the art of knife-making.
There are no products listed under this category.