Randall Made Knives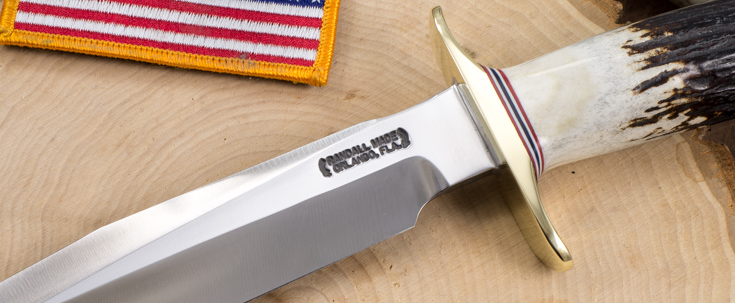 Randall Made Knives
The name Randall has become synonymous with American knifemaking. Founded in the 1930s, these blades have earned the respect of servicemen, civilians, and collectors for the past 80 years.
W. D. "Bo" Randall was first inspired by the handmade work of Bill Scagel who was still making fine knives by hand during a time when mass-production was more popular. Randall's hobby was then magnified into a thriving business due to new demand for knives that could withstand the rigors of frontline service during World War II. In spite of the trend towards mass production, Randall remained firmly committed to producing hand-made, high-quality knives that are suited for hard use.
From Randall Made Knives:
"W. D. 'Bo' Randall passed away December 25, 1989 at his home after visiting with all his family earlier in the day. Bo and his son Gary managed the business side by side for over twenty-five years. Gary continues the tradition of hand crafting knives that bear the Randall Made trademark along with his sons, Jason and Michael, of the next Randall generation."

"RANDALL MADE KNIVES are custom-designed for many uses. The models shown have been developed since the late 1930's from our personal experiences, extensive research, and the study of hundreds of designs submitted by individuals around the world. Each of our models have been thoroughly field-tested."
There are no products listed under this category.