The new Benchmade 484 Nakamura didn't impress me when I saw the initial photos. In fact, I didn't even order very many.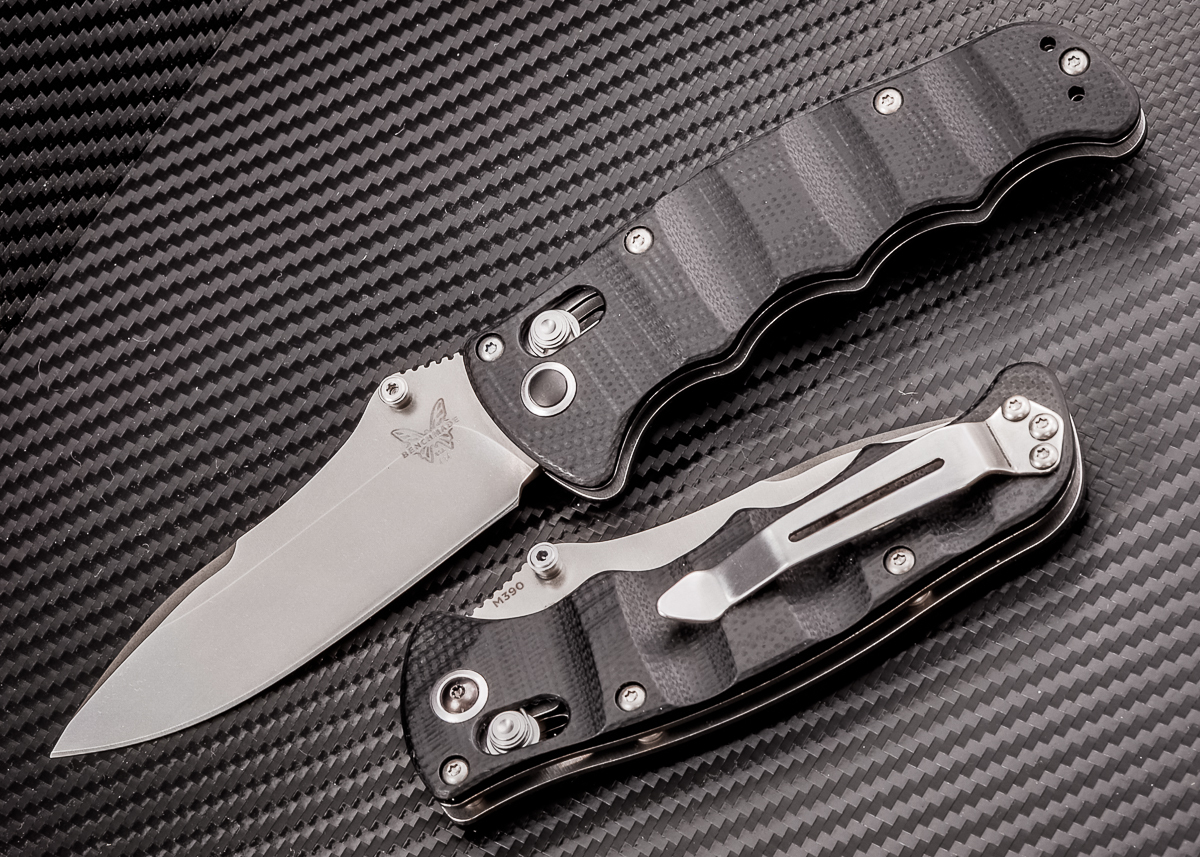 When I went to SHOT, however, they put it in my hand and everything changed. Photos just don't do this knife justice.
At just under 4", Benchmade made this a very pocketable EDC knife. Clipped to your pocket, you barely notice the heft of this great knife.
The G-10 handles feel sturdy, like a knife should. There is no plastic feel--nothing flimsy here.
The Bohler M390 is a great choice of blade steel on this knife. Benchmade has put the M390 on many of its premium knives lately and the response has been all positive. M390 is a powdered steel with excellent edge holding, toughness and stain resistance.
The action on the 484 Nakamura is perfectly smooth. I was impressed with ergonomics in flipping out the blade. It seems to be slightly different than my other Benchmades--it is easier (if that is even possible).
We received our initial shipment. We will be reordering today. :)