George Washington Sears (a.k.a. "Nessmuk") called it a "pocket knife." Horace Kephart's term was "jackknife." Both men appreciated having a nimble cutting tool for finer tasks, but with so much attention paid to these legends' "sheath knife" patterns, their simple folding knives often get lost in the historical shuffle.
We mean to correct that.
Let's consider Nessmuk first. In Woodcraft, he devoted scarcely half-a-sentence to describing his preferred slipjoint knife:
"The strong double-bladed pocket knife is the best model I have yet found, and, in connection with the sheath knife, is all sufficient for camp use."
Though stingy with his words, he did include an illustration of a relatively large slipjoint fitted with a clip blade on one end and a spear-point blade on the other. In pocketknife parlance, there's a name for that pattern.
It's called a "moose."
Kephart's take on the jackknife differed from Nessmuk's. Here's what he said in the first edition ofThe Book of Camping and Woodcraft:
"For ordinary whittling a good jackknife is needed. It should have one heavy blade 2 or 3 inches long, tempered hard enough for seasoned hickory, but thick enough not to nick or snap off; also a small, thin blade that will take a keen edge and keep it. The best pattern is an "easyopener," which has part of the handle cut away so that one can open it without using his thumb-nail, which may be wet and soft, or brittle from cold. There should be no sharp edges on the handle, which is preferably of ebony."
In a later edition, he showed that his tastes had evolved:
"The jackknife has one stout blade equal to whittling seasoned hickory, and two small blades, of which one is ground thin for such surgery as you may have to perform (keep it clean)."
So over the years Kephart added a blade his jackknife. He never did provide an illustration, nor did any of his personal slipjoints survive to be examined (as far as we know).
There's one more slipjoint we want to discuss, and it brings the woodsmen's stories together. It's a Nessmuk knife, but he didn't mention it in Woodcraft. We know what it looked like only because Horace Kephart drew a picture of it.
Kephart, who was trained as a librarian, kept voluminous notebooks -- scrapbooks, really, stuffed with clippings and advertisements, notes and drawings about almost everything he saw and did. He greatly admired Nessmuk, and at one point he sketched his predecessor's woodcraft tools.
There's the familiar trio, of course, including the moose-pattern "Nessmuk Pocket Knife." Also appearing on the page is another folding knife, which Kephart labeled "Nessmuk Clasp Knife."
Some folks see a resemblance to a French "Laguiole" knife or even the "Texas Toothpick" pattern. Others suggest that this was an early folding hunter, equipped with a lock of some sort. (At the time, a "clasp knife" was a folder with a hold-open mechanism, although there's no indication what kind of lock may have been fitted to Nessmuk's own clasp knife.)
Now, for those of you who'd like to venture into the wilderness with modern-day versions of Nessmuk's and Kephart's slipjoints, naturally we have some suggestions.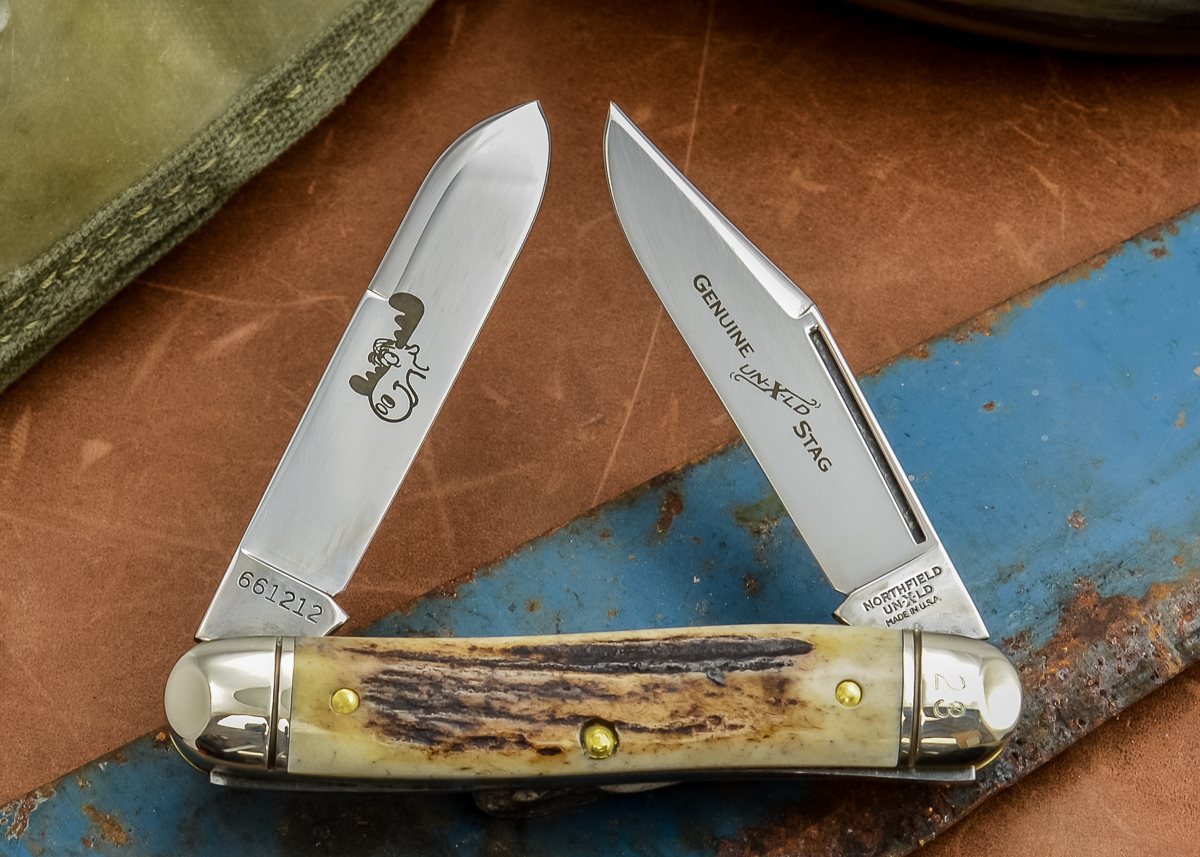 A great place to start, in our humble opinion, would be the Great Eastern Cutlery #66. Scroll through the variations of this model and you'll be introduced to dozens of possibilities, from full-size "moose" patterns that Nessmuk would love, to two- and-three-blade versions that would appeal to Kephart.
For a slimmer and lighter option, consider the Northwoods Knives Mini-Moose -- a two-blade jackknife that easily makes the transition from gentleman's pocketknife to woodsman's tool.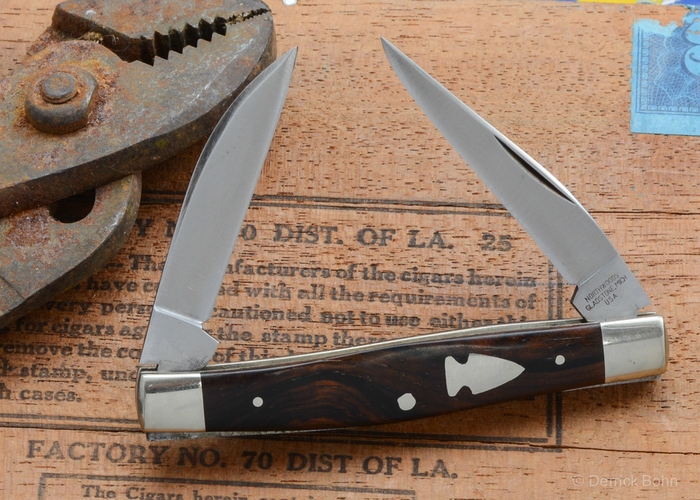 When we read about Kephart's conversion to a three-blade jack, the venerable "stockman" pattern comes to mind, and there are plenty of choices, notably from Northwoods Knives, Canal Street Cutlery and Queen Cutlery. The "large" versions (four inches closed and larger) would be closest to Kephart's preference for a "heavy" or "stout" main blade.
Finally, as a nod to the little-known "Nessmuk Clasp Knife" (minus the clasp), we offer the Northwoods Knives Small Toothpick and the Queen Cutlery Large Toothpick. (The bigger one would be closer to what Nessmuk reportedly used, if that matters to you.) If you don't own an example of this pattern, you should -- it's handy as well as distinctive.

We've spent the last few blog posts paying tribute to Nessmuk and Kephart, highlighting the lessons they have to teach us even today, more than a century later. If we take away nothing else, we should remember that these iconic woodsmen didn't rely on just one knife -- each built a system of edged tools, discovered and refined through trial and error.
They found tools that worked by working the tools they had.
Now go, and do thou likewise.