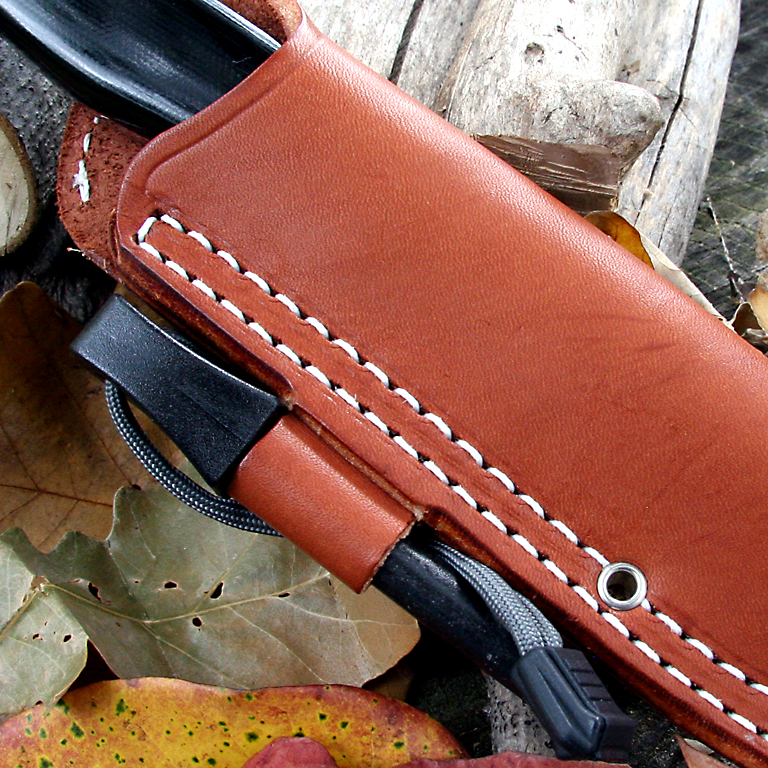 The loop on sheaths from Bark River Knives, as well as the loops found on KSF Leather sheaths, will accommodate a 3/8" firesteel. These firesteels will fit:
These loops are made intentionally snug, so that they keep a tight hold your firesteel. If you have any trouble inserting the firesteel the first time, use a pencil or similar object and work the upper end of the loop, then try the firesteel again. It'll get easier over time.
If you have an early Bark River Bravo Necker or Bravo Necker II with a sheath (Kydex or leather) designed to accept a firesteel, the KnivesShipFree 1/8" x 2" Ferrocerium Rod firesteels will fit.
We encourage you to check out the other items in our Firemaking Supplies section, including our KnivesShipFree Fire Kits.