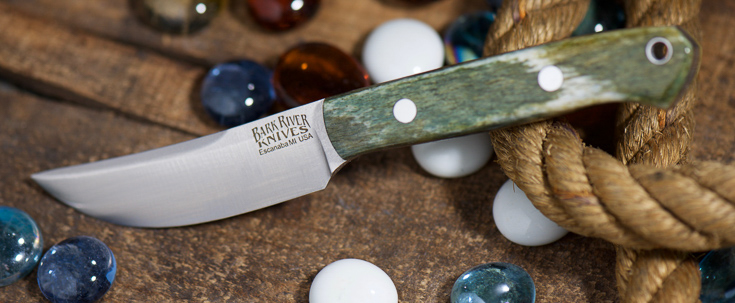 Bark River Knives: Little Caper
The Little Caper was first prototyped in 2005. Bark River made about 50 of them and they were sold and tested very successfully by our customers.
The knife was never put into production and it's Cousin the Little Creek was chosen for production first. This Great Little knife was overlooked as they grew the Professional Series line.
In 2011 this model was brought up again and great interest was shown for making a full production run. You will find this small knife very handy for slicing and caping chores. It is stout enough to do the work of a much larger knife. At .150" thick it will shake off hard use with ease.
The Cutting Curve mimics the natural movement of the Human Wrist so it is highly efficient in use and minimizes fatigue in sustained use. A very Nice little package that will do larger chores.
Specifications:
| | |
| --- | --- |
| Overall Length: | 5.7" |
| Blade Length: | 2.7" |
| Cutting Edge: | 2.4" |
| Blade Steel: | A-2 Tool Steel |
| Blade Thickness: | .170" |
| Weight: | 2.6oz. |
| Price: | Starting at $104.96 |
Made in the USA.
High-quality leather sheath included.