Gunny Vortex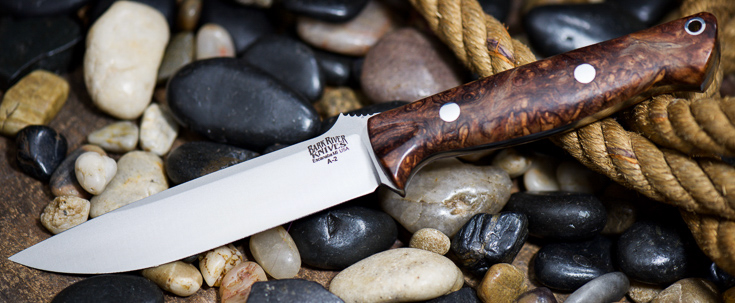 Bark River Knives: Gunny Vortex
These products have been heavily discounted, so no returns are allowed. The full manufacturer's lifetime warranty still applies.
The Gunny-Vortex is the newest member of Bark River Knives Gunny family of knives. It is longer and sleeker than the standard Gunny. The new blade is more pointed and is taller for more cutting power. It is very well suited for general purpose use for both civilian and para-military tasks. The handle slabs in the Vortex have a unique thumb index detent for use holding the knife in side grip and for indexing in the hand without having to look at the knife. The Vortex is available in both ramped and non-ramped versions.
Specifications:
| | |
| --- | --- |
| Overall Length: | 9.5" |
| Blade Length: | 4.7" |
| Blade Height: | .90" |
| Blade Steel: | A2 Tool Steel @ 58-60RC |
| Blade Thickness: | .156" |
| Weight: | 6oz. |
| Price: | Starting at $179.97 |
Made in the USA.
High-quality leather sheath included.
There are no products listed under this category.