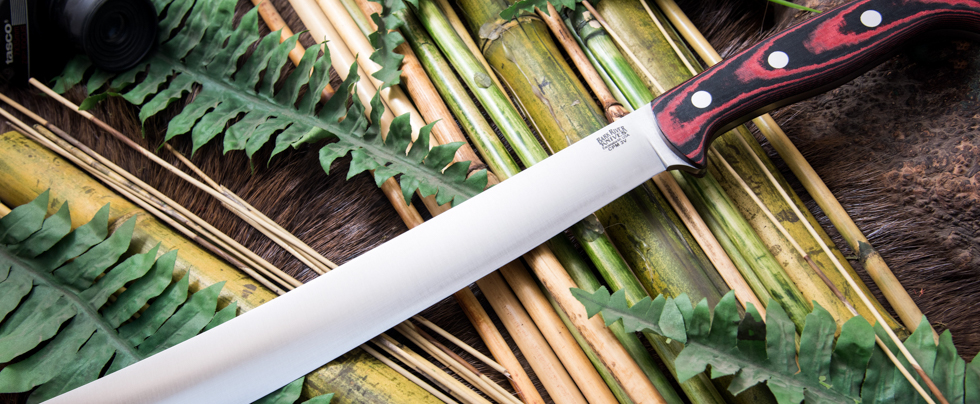 Bark River Knives: Golok - CPM 3V
The Bark River Golok has its roots in the traditional tools of the region of Indonesia. This type of tool has been used for centuries and has proven to be one of the most useful for bushcraft.
The Golok is light and compact and is easy fo carry for a large knife. It excels at trail clearing, chopping, shelter building, notching, and splitting firewood. The large knife will take batoning without a complaint and it great for use as a draw knife for stripping bark or creating a flat area of a log.
Specifications
| | |
| --- | --- |
| Overall Length: | 16.75" |
| Blade Length: | 11.125" |
| Cutting Edge: | 10.775" |
| Blade Steel: | CPM-3V |
| Blade Thickness: | .190" |
| Weight: | 17.125oz. |
| Price: | Starting at $254.95 |