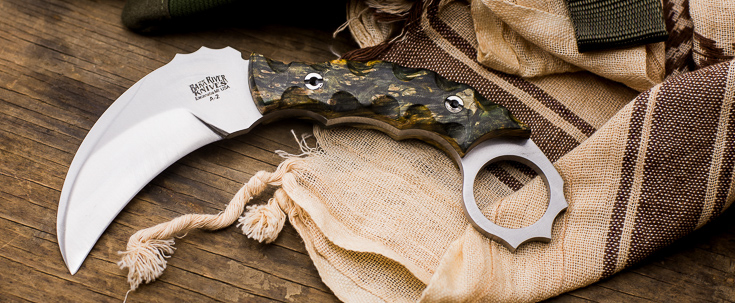 Bark River Knives: Ghost II
This unique Karambit was designed by Scott Horn of Airborne Knives to be the ultimate fighting tool. The ergonomics are suited to forward and reverse grip, and the studded ring can be used for striking. Production has been limited and highly sought after since it was first released through Bark River.
Specifications:
Overall Length:
6.6"
Blade Length:
3.5"
Blade Steel:
A2 @ 58-60HRC
Blade Thickness:
.187"
Weight:
5.75oz.
Price:
Starting at $

180.02
Made in the USA.
High-quality leather sheath included.
There are no products listed under this category.