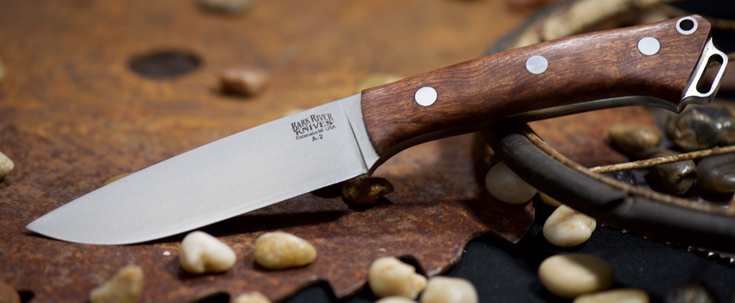 Bark River Knives: Fox River
The Bark River Knives Fox River is a full-size hunting and field knife, designed to be the ultimate general-purpose knife.
You'll find it to be the perfect hunter's companion. Mike Stewart of Bark River Knives has relied on a Fox River as his go-to hunting knife for many years -- it's that good.
The Fox River, with its drop-point blade, easily handles field-dressing of medium game like whitetail up to the largest game animals in North America. It'll also handle bushcraft chores with ease.
Specifications:
| | |
| --- | --- |
| Overall Length: | 8.25" |
| Blade Length: | 4.250" |
| Blade Steel: | A-2 @ 59 rc |
| Blade Thickness: | .170" |
| Weight: | 5.8 Ounces |
| Price: | Starting at $179.97 |