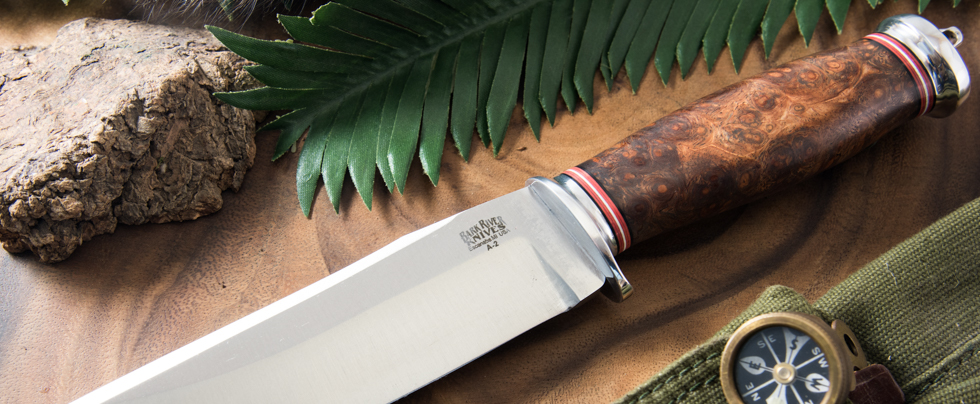 Bark River Knives: Custom Scagel
Here is the custom co-branded Scagel that we hand made. I have been chasing this blade for a number of years and finally nailed it. It appears that Bill only made one of these and we don't even know when he made it. It is a large hunter but has more of a fighter style. It is not his typical trailing point. I built these on the Scagel Medium frame and there are only 30 of them. The knives are marked Bark River on the left side of the blade and Scagel on the right side.
Specifications
| | |
| --- | --- |
| Overall Length: | 11" |
| Blade Length: | 6.5" |
| Blade Steel: | A2 Tool Steel |
| Blade Hardness: | 60HRC |
| Blade Thickness: | .250" |
| Weight: | 11oz. |
There are no products listed under this category.