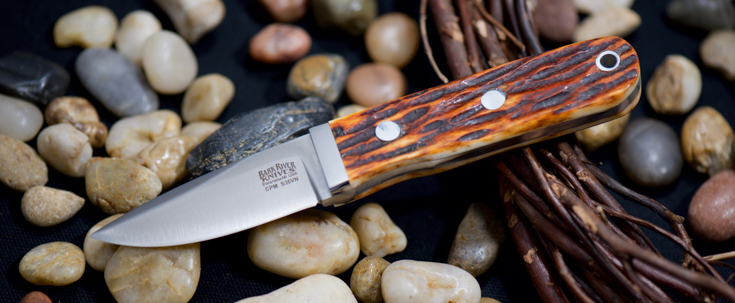 Bark River Knives: City Knife - CPM S35Vn
The Bark River Knives City Knife is not actually a new design. This is a new adaptation of a fixed blade City Knife that was initially designed by Bob Loveless for his Japanese market (in the early 1990s) but was never put into production by his Japanese makers. Bob was actually thought of as being almost godlike in Japan in their knife circles. Bark River Knives never learned the full story on why this knife was never produced, but one of the Japanese knifemakers gave Mike Stewart the original with grey composite handles. Recognizing it was a great knife, but needing a little change — Mike Stewart added a little bit of a first finger groove, creating the City Knife. For 2015 Bark River Knives stepped up the steel to Crucible's CPM S35VN stainless steel to maximize edge holding.
Specifications:
Overall Length:
6.1"
Blade Length:
2.6"
Cutting Edge:
2.4"
Blade Steel:
CPM S35Vn @ 60-61RC
Blade Thickness:
.140"
Weight:
3.63oz.
Price:
Starting at $

180.02
Made in the USA.
High-quality leather sheath included.
There are no products listed under this category.