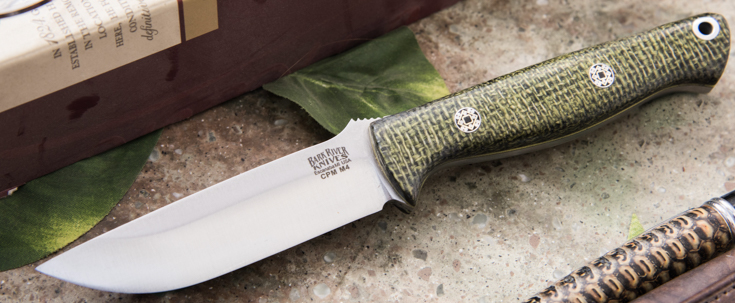 Bark River Knives: Bravo EDC - CPM-M4
The Bravo-EDC is the perfect size of the Bravo Series for easy carry for everyday use. While being compact it still has more than enough handle for most folks to get a full hand grip. The blade is stout enough for hard use and will do the job of a larger knife when needed. The Bravo-EDC is also a great size knife for light hiking and small game trips in the field. Bark River Knives now offers this model in Crucible's CPM-M4 Super Steel which will hold an edge like none other.
Specifications:
| | |
| --- | --- |
| Overall Length: | 7.125" |
| Blade Length: | 3.375" |
| Blade Thickness: | 0.125" |
| Blade Steel: | CPM-M4 @ 60-62HRC |
| Weight: | 3 oz |
| Price: | Starting at $179.97 |
Made in the USA.
Includes high-quality right-hand leather sheath (other options available)
There are no products listed under this category.