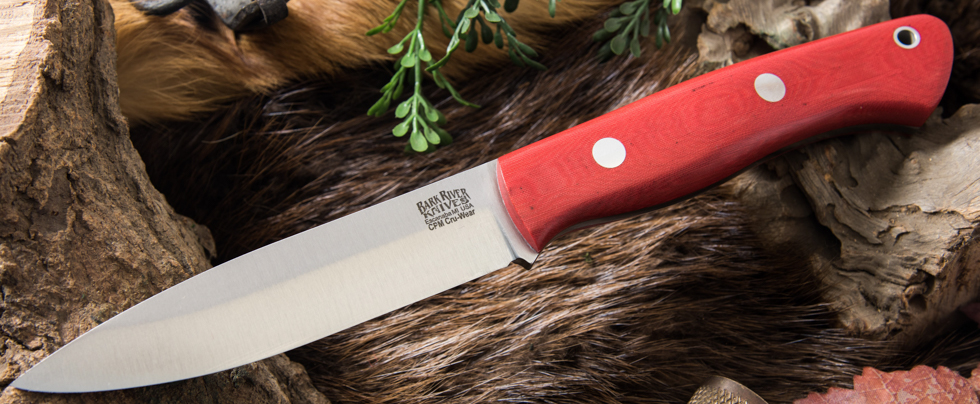 Bark River Knives: Aurora - CPM Cru-Wear
The Aurora is our most popular bushcraft knife. It has held that position since it's introduction back in the yearly 2000s. We spent almost two years in the development of the knife and it really has turned into our ultimate bushcrafter. The handle is universal and fits virtually any size hand. It is also very comfortable no matter how You hold it. The knife is light compact for its size. It was designed to be easy to carry and not cause fatigue in the hand or forearm in sustained use. The knife has plenty of crossover into hunting tasks as well as woods work. The CPM Cru-Wear Steel should bring the knife into a new level of performance with its extra edge holding.
Specifications
| | |
| --- | --- |
| Overall Length: | 9.5" |
| Blade Length: | 4.5" |
| Blade Steel: | CPM Cru-Wear |
| Blade Hardness: | 60HRC |
| Blade Thickness: | .160" |
| Weight: | 6.125oz. |
| Price: | Starting at $254.95 |
Made in the USA.
High-quality leather sheath included.
Bark River Knives