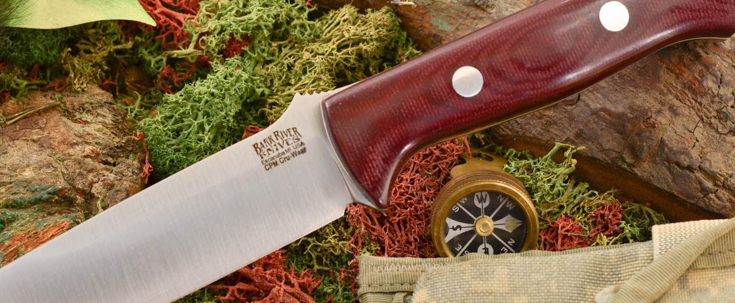 Bark River Knives: Bravo 1 LT - Cru-Wear
The Bravo-1 LT in Cru-Wear offers the advantages of the "LT" configuration and the excellent performance Crucible's Cru-Wear steel. You will notice a difference in edge holding over the 3V version while keeping the same incredible toughness as 3V. We feel that this upgrade has definite benefits for long term use in the field.
Specifications
Overall Length:
9.065"
Blade Length:
4.250"
Blade Steel:
CPM Cru-Wear @ 60-61 RC
Blade Thickness:
.

156

"
Weight:
6.635oz.
Price:
Starting at $232.47
Made in the USA.
High-quality leather sheath included.