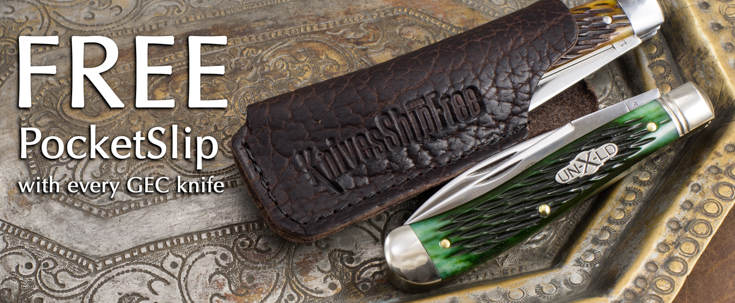 Great Eastern Cutlery
If you're looking for a high-quality traditional pocketknife, Great Eastern Cutlery is a smart choice.
Great Eastern Cutlery, located in Titusville, Pennsylvania, produces rock-solid, highly collectable and premium-quality usable pocketknives. Respected for their American craftsmanship and traditional hands-on manufacturing, these are classic-style knives handled in exotic hardwoods, North American cattle bone and genuine stag, mated to blades of high-carbon and stainless steel.
Though Great Eastern Cutlery has been around only since 2006, it's quickly earned a reputation for producing the very best pocket knives in the industry -- the quality speaks for itself. If you buy a Great Eastern knife, you will be pleased.
Owned by Bill Howard, chief designer at Queen Cutlery for many years, Great Eastern Cutlery brings 60 years of industry leadership to its products -- in other words, you can trust these guys to turn out top-quality knives. So if the tang stamp says Tidioute Cutlery, Northfield Un-X-LD, Farm & Field Tool, or Great Eastern Cutlery, rest assured that it's one of the best made-in-USA knives you can buy.
Click here to learn more about GEC's brands like Tidioute and Northfield.
As you consider your next (or your first) Great Eastern Cutlery knife, you might enjoy some links...
Sign up here to receive an email when new GEC products arrive!