No -- in our (considerable) experience, the AXIS is one of the toughest and most durable locking mechanisms available.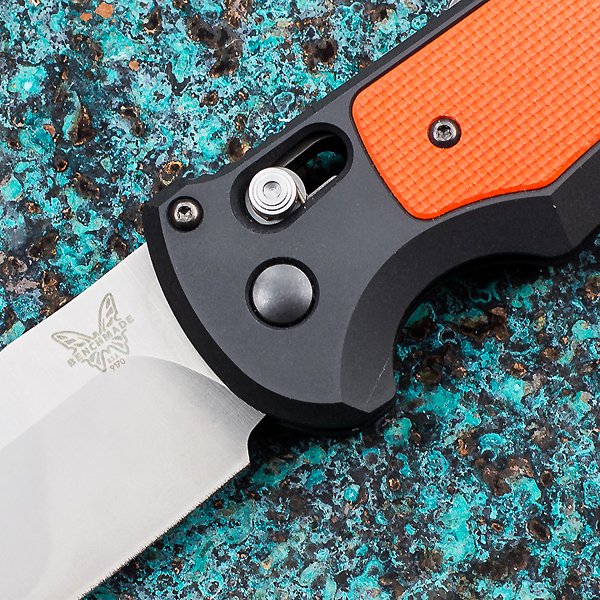 One of the internal components of the AXIS mechanism is a horseshoe-shaped "Omega spring." There have been sporadic, anecdotal reports of this spring failing, but the Interweb has blown it way out of proportion.
In short, it's very rare.
If your Benchmade knife should fail, however, for any reason, relax -- it's covered by a Lifetime Warranty.

A word of advice: don't disassemble your Benchmade knife, and don't ask Benchmade to send you internal components, because disassembling the knife yourself will void the Lifetime Warranty.
Just let Benchmade handle it -- their service is top-notch. If you have questions, use Benchmade's online contact form.