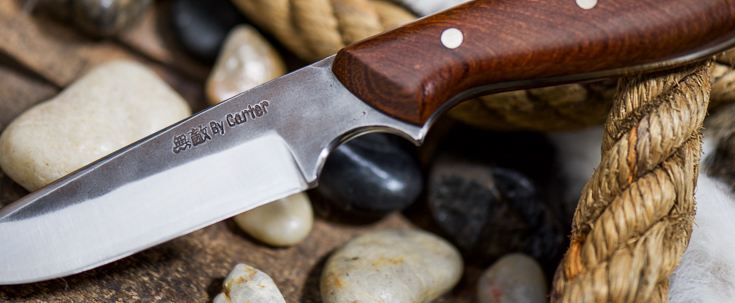 Carter Cutlery - Neck Knives
Carter Cutlery Neck Knives are beautifully designed and crafted. With a blend of beauty and utility, these can be used for a wide variety of tasks and are ideal for every day carry. Laminated steel blades and a high carbon steel cores guarantee a high level of performance and exceptional durability. Carter Cutlery's commitment to quality and design make these knives an easy choice for every day carry.
There are no products listed under this category.