Carter Cutlery: Kajiki
These knives represent a dynamic collaboration between Carter Cutlery and KnivesShipFree. These are small, versatile knives that were designed to be put to work. Made form only the best materials and sharpened to perfection, these are quality knives that are tough. No matter what task you have in mind, the Kajiki series of knives can get the job done. Whether you're skinning small game, tackling camp chores, or just looking for your new favorite every day carry, the Carter Cutlery Kajiki series is an excellent choice.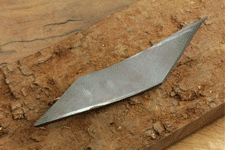 There are no products listed under this category.