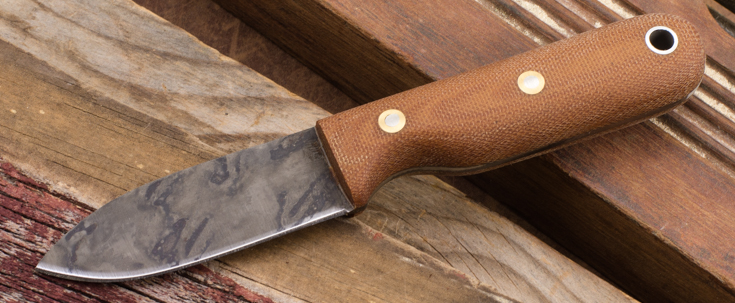 L.T. Wright Knives: Bushbaby
High carbon steel, convex grind, two-step patina, and all for a great price!
There are many opinions, favorite qualities, and small nuances of bushcraft knives. The new Bushbaby HC from LTWK hits on some big ones. We created this knife thinking about performance, value, and field service. At the heart of this knife is a piece of 3/32 inch high carbon 1075 steel. This is a steel you can sharpen easily in the field, will strike with a flint and light char cloth, and comes with our own 2 step patina to reduce rusting issues. The design is the same as Tim Stetzer originally envisioned it though with its spear point, single finger groove, and barrel shaped handle. These features all help in using this knife in a multitude of grips and still be comfortable. And with a round butt and spear point, this will help in making a fire board or any other task in which you need to do some drilling.
There are no products listed under this category.